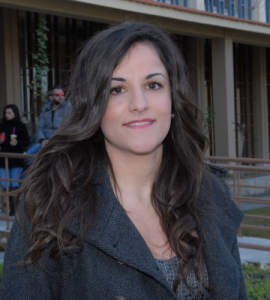 My name is Efstathia Pavlakou, I was born in 19/02/1990 and I come from Filiatra Messinias.
I am a Chemical Engineer graduated from Chemical Engineering Department of University of
Patras in 2013. I have completed my MSc in the field of "Energy and Environment" at the same
Department in 2016 and Christakis Paraskeva was my professor. I am a PhD student at the
same Department. I have good knowledge of English, French and application systems. During
my research studies I have managed to develop my personal and technical skills, along with
the scientific ones. They are related to communication, teamwork, organization, problem
solving and time managing. I have a publication in international scientific journal (1),
participationsin research projects (4), international (2) and national scientific conferences (3),
workshops (3) and seminars (1).