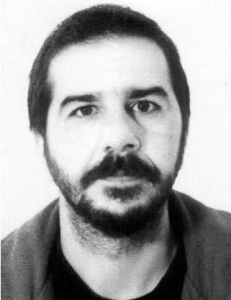 Dr. Christos G. Panagiotopoulos gratuated from the School of Civil Engineering of the Faculty of Engineering of the Aristotle University of Thessaloniki. In 2009 he received his Ph.D. for his work entitled, "A novel Boundary Element Method formulation based on reciprocal theorem in terms of velocities: Theory and Implementation".
He continued research work at Seville of Spain (2010-2013) on variational approaches for fracture mechanics at the Group of Elasticity and Strength of Materials of the Department of Continuum Mechanics at the School of Engineering of University of Seville and partially at Prague of Czech Republic at the Mathematical Institute of Charles University and the Institute of Thermodynamics of the Academy of Sciences of Czech Republic.
Since 2014 he is a research collaborator of the Institute of Applied and Computational Mathematics (IACM) of the Foundation for Research and Technology – Hellas (FORTH) at Heraklion of Greece. He has being a Lecturer (through the program "Απόκτηση Ακαδημαϊκής Διδακτικής Εμπειρίας σε νέους επιστήμονες κατόχους διδακτορικού") of the Technical University of Crete taught at the Department of Production Engineering and Management (2016-2018) and of Hellenic Mediterranean University taught at the Department of Music Technology & Acoustics (since 2017-2019).
He is co-author of 2 textbooks and of 4 chapters, he has 20 published research papers in international scientific journals and more than 50 announcements in abstracts of international and national conferences with editors and international scientific meetings. He has participated in more than 10 competitive research projects as an associate researcher and he is reviewer in 10 relevant international scientific journals and member of scientific organisations.